Complete Network Infrastructure
Microcomp provides complete network infrastructure solutions. We provide network evaluation and planning services, as well as, network cable installation and management solutions.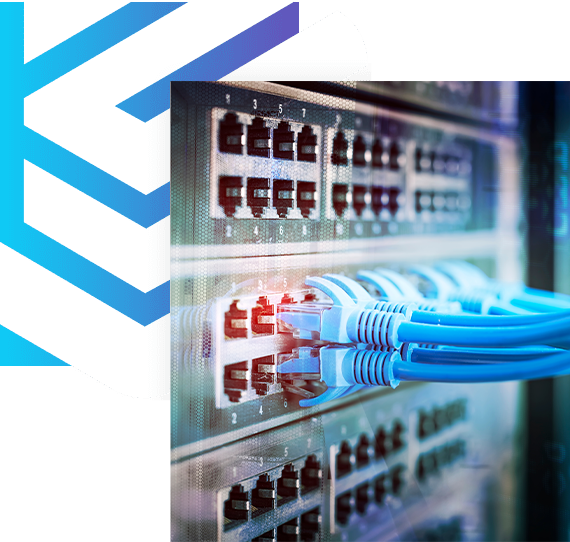 // Network Infrastructure Solutions
Growing companies often run into network sprawl, with a series of patchwork add-ons that diminish overall performance, absorb maintenance resources and present reliability and security risks. Our proven network infrastructure solutions position your company-wide network for success. For instance, cleaning up the server room or area with appropriate racks, enclosures, and cabling can go a long way toward reducing unanticipated failures.
// Network Cabling Services
Throughout the rest of your business, Microcomp can provide all types of network cabling services including Ethernet, telephony and coax. We will make your wiring and hardware infrastructure professionally organized with a relay rack for cabling connections and rack mounted switches, wireless access points, firewalls and DVRs if applicable. A locked network Rack Mount Cabinet Chassis can increase your network security, maximize space and cooling. We also supply and support network switches, wireless access points and stand-alone TCP IP devices.
Microcomp's IT network specialists provide services to the greater Montreal, Quebec region, including: Montreal, Laval, Terrebonne, Boucherville, Longueuil, Le Gardeur, Repentigny, Le Gardeur, Verdun, Lasalle, Lachine, Dorval, Pointe-Claire, Dollard-des-Ormeaux, Pierrefonds, Quebec City.